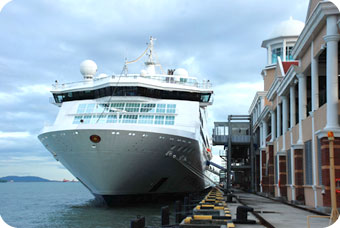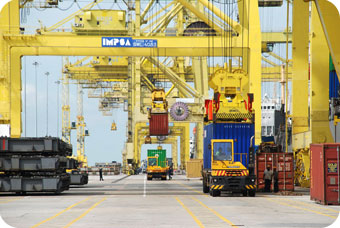 Penang Port Commission (PPC) was established on 1 January 1956 under the Penang Port Commission Act, 1955. PPC is a Statutory Body under the purview of the Ministry of Transport. As a Statutory body, PPC is responsible for the administration of Penang Port. The responsibilities carried out by PPC as set out in the Penang Port Commission Act, 1955 are to provide and maintain port and ferry service in Penang Port as well as upgrading the development and the use of the port.
Penang Port is an international port strategically located in the Straits of Malacca on the North West Coast of Peninsular Malaysia. Penang Port offers a variety of facilities and modern equipment to handle containers, liquid bulk cargo, dry bulk cargo and general cargo.
Since 1 January 1994, the operations of the port and ferry services at Penang Port has been privatised to a licensed operator, i.e. Penang Port Sdn. Bhd. (PPSB) under the Ports (Privatisation) Act 1990. PPC continues to exist as a Port Authority as well as undertakes other major roles, namely as a Regulatory Authority under the Ports (Privatisation) Act 1990, as a Port Resource Centre for the northern region and as the Administrator of the Free Commercial Zone (FCZ) under the Free Commercial Zone Act 1990 and Free Zone Regulations 1991.
In 1995, Parliament passed the amendments to the Penang Port Commission Act, 1955. These amendments enable PPC's power and jurisdiction to be extended to other ports. Effective 1 January 1999, PPC was appointed as the Port Authority and Regulatory Authority following the privatization of Teluk Ewa Jetty, Langkawi.
Apart from that, PPC also acts as trade facilitator, mediator and promoter of Penang Port. PPC is also commited in promoting Penang Port to be the hub-port for the Indonesia-Malaysia-Thailand Growth Triangle (IMT-GT) as well as the Bay of Bengal.